About сenter
Sych Recreation Center
Nikolaev affiliated branch of Evminov Vertebral Therapeutic center
About the center
Nikolaev affiliated branch of Evminov Vertebral Therapeutic center was founded by doctor neurosurgeon Sych Sergey Evgenievich in 2006.
More than half of the adult population is suffering from the back pain. 70% of the children have postural disorders and 20% – diagnosed with scoliosis.
Back pain is one of the most common complains after URTI that makes people  visit the hospital and it is on a first place with  the amount of disability days.
Regarding how widespread spinal disorders are, low efficiency of drug treatment, high costs and short-term results of sanatorium treatment, we widely using comprehensive techniques in treatment, prevention and everyday care of the spinal column.
It's not a secret that the key to the good health lies in a healthy spine! If we look inside the spinal column, there is a spinal cord which has a lot of nerves along it that connected to the muscles, blood vessels, internal organs and if one or another nerve gets irritated it leads to the organs or systems dysfunctions. So what causes the compression of the nerve roots?  Let me explain, there is the soft elastic pads-discs between each vertebrae which provide the amortization and mobility of the spine.  In case of the weak muscular receptor apparatus and axial loads the discs are bulging in space of spinal canal, infringing the nerve structures – causing the pain and organs' dysfunction, but if the outer portion (annulus fibrosus) of a disc tears – the disc's inner material (nucleus pulposus) can herniate or extrude out of the disc.  Each spinal disc is surrounded by highly sensitive nerves, and the inner portion of the disc that leaks out contains inflammatory proteins, so when this material comes in contact with a nerve it can cause pain that can travel down the length of the nerve. This causes significant pain and can lead to disability and may require immediate hospitalization.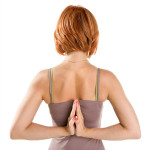 How to conquer the degenerative-dystrophic spine diseases?
We involve the most efficient world known methods in treatment and prevention of spinal disorders:
Osteochondrosis
Protrusions and herniation of intervertebral discs
Spondylosis
Scoliosis
Postural disorders
Also rehabilitation of the spinal function after injuries and after surgery.
The main concepts of our center are:
High efficiency
Low cost
Minimum time consumption
Treatment of herniated intervertebral discs without surgery is our PRIORITY !